In our failing times, we want to remind ourselves of the best NHL players and get inspiration from them. As amateur players, even their fellow professionals, we want to seek a model we want to become. The perfect place for that is our serendipitous encounters with different stories. Of course, the players below are not the only ones out there but they are the exceptional ones.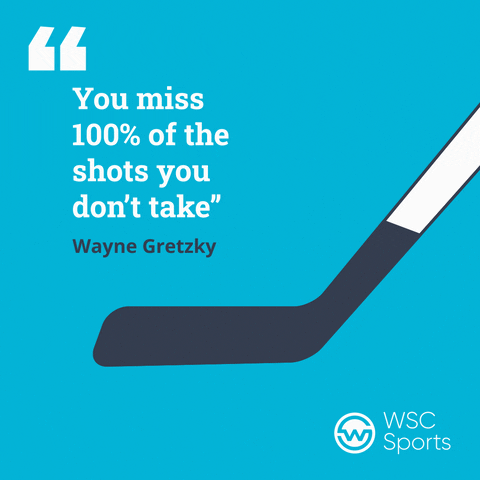 The Uplifting Return of Vladimir Konstantinov in Wheelchair
After their 42 dry years, the Detroit Red Wings finally aimed for victory in the 1996-97 season of the Stanley Cup Finals. The power team comprises strong and competent members: Brendan Shanahan, Steve Yzerman, and Sergei Fedorov for the offense while Viacheslav Fetisov, Nicklas Lidstrom, and Vladimir Konstantinov for the defense. Yet, only a short while after their rejoicing moments, a car accident happened. This involves their members Fetisov and Konstantinov, together with their professional massage therapist, Mnatsakanov. While Fetisov was able to come back strong in the rink, Konstantinov was stuck in a coma and remained unfortunately incapacitated.

In the following year, despite the tragedy, Detroit Red Wings pursued through the 1997-98 season. They all played on fire as they dedicated the game to their friends making them bring back their own spotlight. Below is Konstantinov, sitting in his wheelchair and wearing their team jersey, seen holding their Cup as Yzerman gave it to him after receiving it from the league commissioner Gary Bettman. His story is easily the best way to introduce a list of the best NHL players to ever step on the ice rink!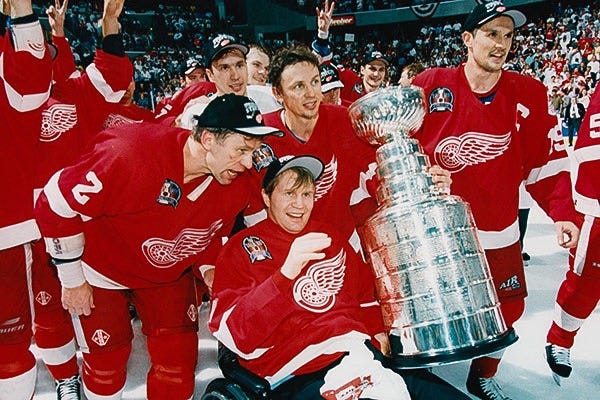 The Moving First Hat Trick of the Advocate Brian Boyle
In Pittsburgh, they have a celebratory night for 'Hockey Fights Cancer' which Brian Boyle relates to so much. He is diagnosed with bone marrow cancer. Luck and grit combined got him his first-ever hat trick recorded in his entire NHL career during their match against the Pittsburgh Penguins. 
Despite his diagnosis, he still went head-on to fight cancer while also advocating awareness for it. This determination to win and passion to play gained him lots of respect and acknowledgment from everyone. Not only that, but it also paved the way for him to get awards from the All-Star Game and the Masterton Trophy. His name is always for sure honorable to include in one of the most inspirational hockey players!
Mario Lemieux, the Cancer Survivor, and His Motivational Comebacks
Next on the list is yet another cancer survivor in the hockey world, Mario Lemieux. From 1991 to 1992, they won the championship for Stanley Cup Finals. While targeting their third-straight Cup, Lemieux received a diagnosis for his Hodgkin's Lymphoma.
In his absence, Pat Lafontaine from the New York Islanders took his place and landed on a higher score rank. This did not last because Lemieux is just as mighty and intense, if not more, as he returned to the rink and regained his athletic composure.  He tallied 160 points in 60 games, seconding Joe Sakic in 1990-00. They might not won their third Cup but this outstanding performance from Lemieux still reigns the season. One of the best NHL players indeed!
The Impressive Bobby Baun with His Literal "Break a leg!"
We have so far mentioned the Stars in this list, the next one however is somewhat an underdog. In his 17-year NHL career in 1964, Bobby Baun was not really a scorer, having no more than 21 points per season according to his record. In Game 6 of the Stanley Cup Finals that year, Gordie Howe threw a herculean wrist shot that landed on the legs of Baun following an injury. Doctors paused his game as they examined his body but Baun was born a fighter. With a broken leg, he persisted in the next game and shot his best play which led their team to the victory. More than that, it was also the win they needed to finally claim their third-straight championship in the Stanley Cup Finals series. If this is not what we need for sports motivation, then what is, right?
Paul Kariya in his Supreme and Emotional Revival
Last but not least is one of the most talented ones of his time, Paul Kariya. In the 2003 Stanley Cup Finals, he played the role of the captain of the Mighty Ducks. The way things are during this time is different from today. Their rules were slightly looser and safety regulations were not strictly enforced. That said, it is not at all surprising when Scott Stevens pulled yet another dirty play as he subtly hit Kariya which impacted the latter so strongly. He went knocked out on the rink. It was only after almost a minute later when Kariya finally breathed hard and came back to consciousness. A brief checkup after, he was again playing on the rink, as speedy still. The incident did not falter Kariya as they won over the Devils. He surely is tough to beat. Definitely an inspiring story!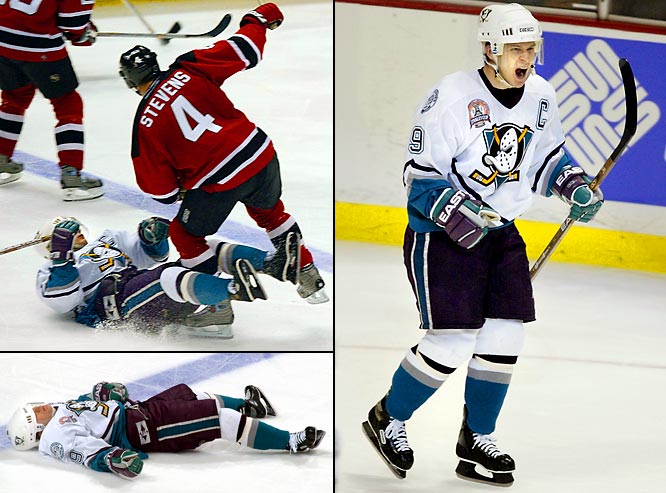 There are a lot more inspirational stories among the best NHL players we have ever seen that need mentioning. For now, let us ponder for a while on the exceptional few. People are always coming from different situations that give birth to different perspectives. Whatever your personal takeaway from the stories above may be, we wish to remind you of the quote from Wayne Gretzky: "You miss 100% of the shots you don't take."

Read more of our blogs here.
Are you a team in need of new hockey jerseys?
Visit our website now! Please click
here
.
All JHQ products are 100% MADE IN THE USA in California. We carefully choose fabrics that maximize performance, durability, and match each sport for unmatched comfort. Our Top Quality Sublimation always delivers the most vibrant colors!