You might be wondering, how can we choose the best hockey jersey design for the team? Performance inside the rink is what usually accounts for the soul of the group. BUT! Jerseys are also just as important. Great moments are born from great opportunities, and when those opportunities arise, you want to be wearing a great jersey.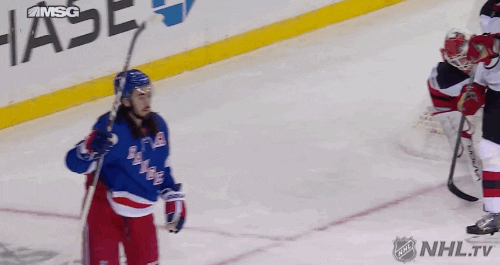 The beauty of jersey design is that it reveals the major factors playing a huge role in the dynamics and power of a team. Fans, and even those who are not, attributes to it a value that their admiration can afford. Some buys it as their fan souvenir and wear it on their fave's match. Others collect a bunch from many popular teams and keeps it in frames. A few repurposes it to an artsy quilts. 
Jerseys aren't just athletic uniforms anymore. It has now become a status symbol for people who are either themselves a player or is someone who simply just enjoy watching it. The battle of the jersey design is the fashion in the rink, and because of huge influence from stars, many has now also incorporated it to their casual OOTDs.

Well, whether you're a fan or not, you might also be thinking how such a great hockey jersey design can come into reality. What makes a great design? How to finally produce it?
Fret not because we offer you the top 5 things you have to keep in mind to successfully customize jerseys for your team!
1. START WITH THE LOGO.
Teams have their own history and origin. They all have a story to tell. That is the goal of your logo! Choose what represents the team and choose what unifies the character of all the members – that is the golden rule here. Try to make use of geometric shapes or animal emblems or country flags that surely narrate the solidity of your team mantra. Is your team best known for its powerful energy? Perhaps, you can add in a resemblance to a flexing biceps like this 💪 to show in your logo. Is your team greatly inspired by the fantastic NHL teams? Then, maybe you can try to derive from theirs. Look around and see within! Know your team.
2. CHOOSE THE MOST FITTING COLOR PALETTE.
As you can see from above, common colors seen in team logos are red, yellow, and blue that are usually supplemented by the neutral ones like black, white, and grey. Well, you can choose to stay in these color palette. But remember, you need to show originality and uniqueness that makes the team stand out. So, either you stay in this classic design or you opt for the modern ones. There are plenty of templates online that you may try to include in your jersey design. If you do not have an artist to do it for you, and if you really want to take this seriously, you may try enrolling to short courses online. It might cost a lot of time and effort for beginners but with repetitive practice, anything is doable.
3. GIVE ATTENTION TO DETAILS.
Modern jersey designs are finer in details. Some teams would like to go out of the usual stripes sweater. Others would fancy a different collar or necklace. Many are now putting sentimental value to their jersey and print or embed their tag line in it. Whichever you may choose, always remember the golden rule – it must represent the team!
4. OPT FOR PREMIUM MATERIALS.
Now that you have your logo, color palette and other details, the last and only missing piece now to your winning hockey jersey design is the material. You must look for something that will allow the player to move around comfortably and play their best game. Do you already have your design copy but not sure how much it would cost? Click here to get a quotation and claim your free mockup!
5. SEARCH FOR AN ONLINE JERSEY CUSTOMIZER.
Still confused? Send us an email! We will help you walk through the process and offer you the best deals. You may try our easy-to-use Online Customizer and design the best hockey jersey design with ease. A variety of options are available. It ranges from Design Template in the Jersey Design & Colors tab which offers an NHL and Generic custom to a spectrum of accent colors in Logos, Font & Number Style. You may also choose to add in a Socks which are optional. The Sizes and Roster, the Contact Information and Fabric choice – all of these can be specified here according to your likings!
Listing above all those top 5 things to consider in customizing the best hockey jersey design should now prep you up and your team to a better headstart. And looking through sports' history, it surely doesn't take long to come across a few horrifyingly bad jerseys. I don't know about you but one thing is for sure – we don't want that to happen to your team. So what are you waiting for?
All JHQ products are 100% MADE IN THE USA in California. We carefully choose fabrics which maximize performance, durability and match each sport for unmatched comfort. Our Top Quality Sublimation, always delivers the most vibrant colors!